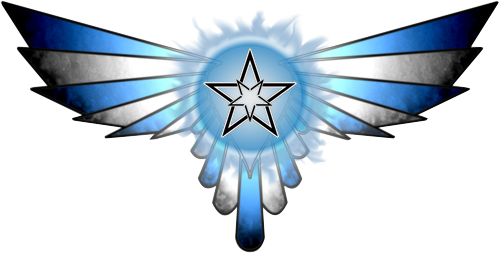 I am Polar, see my scars and behold my commitment.

-AlmightyGrub, Imperator Emeritus of the New Polar Order
The New Polar Order is the premier blue alliance in Cybernations (more often called 'Planet Bob'). As an alliance, the New Polar Order has been involved in every major world conflict from the beginning of the Cyberverse and has one of the best militaries in the game as a result. The New Polar Order was founded in May 2006 by Ivan Moldavi, to provide stability to the Blue Team. Since then the New Polar Order has worked tirelessly to make the Blue trading sphere one of the best spheres in the game, providing top rate resource finding programs for blue team nations.
The Order, or Polaris as it is more commonly known, currently stands as the one of the most powerful alliances in the Cyberverse and provides its members with protection, strong financial growth incentives, economic stability, and one of the finest community environments in the game. Currently, Polaris celebrates her seventh year of existence.